No matter where you stand in your online business, whether you are a beginner and just starting or you have been in this business for years.
You need to keep up with new trends and styles for your website to keep it up to date and attract more visitors. Building and managing an online business is a difficult task and you can take as much help as you can get.
Hiring a developer to build a website for you is a great call but an expensive one. If you are short on money and time then this idea might not be ideal for you.
However, WordPress developers are considering the fact that not everyone is a developer and has made working with WordPress quite easy for the past couple of years.
Building a WordPress website has never been easier with the free themes, plugins, add-ons, and now a page builder. Hold on to this article as you will know almost everything to get started with a website page builder in WordPress.
What is a Page Builder?
A page builder might be a plugin or a component of a theme. It allows its users to structure and design pages with minimal time, effort, and cost.
If you know anything about HTML and its components, then you can consider page builder as an advanced version of the visual editor on HTML.
To understand page builder, you can take the example of the widgetized sidebar of the WordPress theme. The page builders make the use of components to build powerful and responsive page layouts inside a grid view. 
In WordPress, you can just drag and drop the provided or available widgets into the sidebar and rearrange them as per your requirement.
Once the sidebar is placed on your website, you can use the sidebar to add contents of any type without the need for coding knowledge. You can also create your components to design the pages on your website with a page builder.
Why do you need a Page Builder?
WordPress has become one of the most popular Content Management System (CMS) that is used for creating websites for many years.
WordPress websites occupy over 25% of the total internet in the world right now. The growth of WordPress is because of the ease of use with the support of many advanced plugins and tools.
One of these tools is a website page builder. Due to the support of these page builders, many users are willing to create their own business without developers or designers. You can design your websites without the need for the knowledge of coding and developing.
Why do you need a page builder? Let's look at some of the advantages of page builders to make it more clear: 
Use Pre-Built Modules to Design Your Pages

Customize Your Website's Style

Rapid development with minimum effort

Avoid fees and availability issues of professional designers

Design websites with limited or no coding knowledge

Ability to switch themes without major impact
Best Page Builders in WordPress
Elementor
Elementor is the best and the most popular website builder available in the market. It is a simple yet powerful website builder with one of the fastest user interfaces you can find.
The standard page builder is equipped with powerful features like animations, gradient backgrounds, headline effects, and shape dividers.
The extensive library of stunning WordPress templates and mobile-friendly interface with several handy tools for the landing page, maintenance page, under construction page, and many more.
All these features are given to you in the free version of Elementor but if you want more and better features, you can switch to pro version anytime at $49 for one site and $199 for unlimited sites.
The Elementor Pro is equipped with features like 26 widgets for any kind of page you want to formulate, WooCommerce support, element modules, and live editor. 
Features 
Customize the header and footer

Over 50 premium widgets

Support of WooCommerce Builder

Custom and Typekit fonts

300+ element blocks

Supports undo and redo functions

Responsive designs

Built-in maintenance mode

100+ elegantly designed page layouts

Price: $49
Beaver Builder
We started from a simple page builder, now Beaver Builder is more of a complex page builder. If you are looking for a website builder that offers creativity and uniqueness in your website, then Beaver Builder might help you with that.
This page builder provides you the full control over the design elements of your website, with clean, modern, and beautiful templates. The live frontend editing is something you might take advantage of rather than clicking the preview button now and then.
The WooCommerce support helps you make the eCommerce website look professional. Even when you need to use third-party apps and it does not integrate with Beaver Builder, you can use shortcodes or widgets.
The page builder is a freemium page builder, that is, there are both free and premium versions available as per your requirements.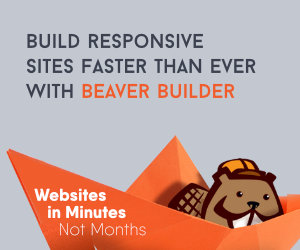 Features 
Live frontend editor 

Multiple modules

Supports the use of shortcodes and widgets

Live demo 

Collection of pre-built layouts

Optimized for mobile devices

Supports the use of custom CSS classes and IDs

WooCommerce support

Price: $99
Divi 
Divi is another powerful WordPress page builder as well as a WordPress theme with an array of customization options. One of the noteworthy features of Divi as a page builder is its video slider.
You can use this module to add a single as well as multiple videos on your website together in a rotating carousel. This will help with the frustration of visitors as instead of scrolling down for more videos, users can use the video slider to watch one video quickly after the other.
Along with the video module, the play module is also another handy tool, where you can easily embed an audio file into your web page. The audio click can be played directly on your website by a user or visitor.
You can take advantage of the endless number of layouts, 46 content modules, multiple columns of intriguing designs, vertical display of imagery and interactive elements, and many more.
Features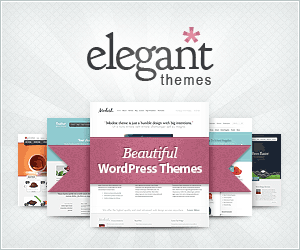 Largest libraries of website elements

Duplicate, disable and lock items

Unique "collapse" feature

Unlimited redo and undo

Flexible layout system

Access to a broad range of layouts

Fully customizable elements that support custom CSS

Supports both back- and front-end editing for any page

Responsive

Price: $89 per year 
WP Bakery page builder
An easy to use page builder with rock-solid features that can be used by all, that is, beginners, intermediate, and advanced web developers, is what WP Bakery page builder is all about.
There are several templates, over 50 premium content elements, 40 grid design templates, 200 exclusive third-party add-ons, 100 pre-defined layouts, and many more.
The page builder provides both frontends as well as backend visual editors giving you the optimum control over your website.
It is no rocket science that using page builders, you do not need to knowledge of coding, but WP Bakery takes it to the next level.
That is, the developers have added a "tree view", that turns your builder into a layered interface giving you an interface like Photoshop to work on. 
Features 
Compatible with almost any WordPress theme and WordPress editor

Works with custom post types 

Comes with some powerful design options

Includes flexible rows and columns to create grid layouts 

Build a custom header, footer, and sidebars

Includes professionally designed templates and content elements

Support for Google Fonts

WooCommerce module supported

Simple drag and drop editor

3 editors: backend, live frontend editor, and the tree view

Price: $59
Brizy
Out of all the website page builder in this list, Brizy might be one of the newest on the market, developed by ThemeFuse in April 2018.
As ThemeFuse has been creating several themes for a long time so Brizy knows what the users want and makes the page designing as easy as possible.
However, the price of Brizy is slightly higher than the price of other webpage builders on this list. But instead of being a subscription fee, Brizy provides all of its services and features to you on a one-time payment.
The features you get with $239, you can use it on an unlimited number of websites, which is not bad for a long term basis. It is a react based tool with powerful features to build a fully functional WordPress website for your online business.
Features 
Unique licensing for pre-sale version

Easy user-interface

Over 150 pre-made blocks

Auto-saving feature

Easy drag and drop interface 

Visual editing 

400+ pre-made designs 

Animated sliders in blocks

Lightning fast

Real-time website building experience

Supports custom field integrations

Price: $239 for lifetime
Final Verdict
Building a website is a difficult task and requires a lot of time and effort. However, you can speed up the process with the help of WordPress page builders. This list consists of the most versatile and amazing web page builders you can find in the market in 2020. I can give you a rundown on which page builder to choose for what purpose:
Lots of features at an affordable price:

Elementor, Divi, Brizy, Beaver Builder

Rapid and simple page builder:

WP Bakery page builder

Free WordPress page builder:

Elementor

Powerful page builder:

Divi, WP Bakery page builder