Web hosting is one of the most important elements of a web development platform. Without a web host, establishing an online presence is impossible as the first thing you would need to develop a website is a server.
There are hundreds if not thousands of different web hosting companies all around the world. Choosing a web hosting company has always been quite a difficult task for anyone but especially beginners who are just starting with their online business, it always feels impossible. The choice is not to be made only of web hosting companies but the different plans they offer as well. 
Almost every web hosting company, except a few, provides its customers with several web hosting plans to meet the needs of every customer. Among those plans, shared hosting plans and VPS hosting plans are very common as most of the users come in search of these plans.
This article focuses on providing the readers with a detailed comparison between shared and VPS hosting right from the bottom.
Shared Hosting
Shared hosting is the simplest web hosting plan where multiple websites share the same large server. As a single server is shared and used by multiple websites, web hosting companies can offer shared hosting at a much affordable price.
This web hosting plan is by far the most economical and the simplest plan when it comes to web hosting. Although multiple websites share the same server, each website has its own internet domain. Its low price might be attractive at first, but once your website starts getting more traffic the resources might not be sufficient. 
The resources hosted by the servers are shared among multiple users while a server has its own RAM, hard drive space, and a central processing unit (CPU).
Therefore, all of your data, information, and contents making up your website are securely stored. When anyone wants to visit your website, they request access to your website's server and all the information from the server is sent to the internet user. 
Key features
Uptime

Traffic

Resources 

Disk space

Monthly bandwidth

FTP users

MySQL database

Email addresses
Pros 
Cost-effective

Flexible

Secure

Easy setup

Effortless maintenance 
Cons
Potential risks

Possible slowdowns

Limited customization
Best web hosts for shared hosting
Bluehost
Bluehost is one of the oldest web hosts, started back in 1996, and is one of the three web hosts recommended by WordPress.org. Their speed and performance are something you will always hear people talking about in the market as no matter how much traffic your website has, the website hosted by Bluehost loads in the speed of light.
On top of that, you can get in contact with their customer support team 24/7 via live chat, phone, or email, anything you feel convenient. Need not to mention that they are rated #1 web host for small businesses and hence, you can entrust your website with Bluehost anytime. 
DreamHost
Another oldest web hosting company, being around for 18 years and still satisfying its customer's needs is DreamHost. Offering a number of features is why DreamHost has been powering 1.5 million worldwide.
Features like 1-click WordPress install, custom dashboard, unlimited space, unlimited bandwidth, automatic WordPress updates, and free SSDs is what makes DreamHost 200% faster than any other web host. There are also no other setup fees along with free domain, which you can take advantage of from DreamHost. 
GreenGeeks
GreenGeeks, another well-known brand, offering web hosting services with its eco-friendly web servers. Although the GreenGeeks offer eco-friendly services the speed of this web host is still competing with the best in the market.
Their blazing fast servers and fast website performance with 24/7 customer support based in the United States makes GreenGeeks #1 web host in the US.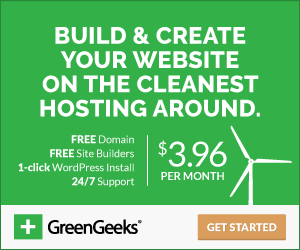 You can choose any data centers among 5 different data center locations so that your website can load content faster as per the choice of your data center. 
Interserver
VPS Hosting
VPS or Virtual Private Server hosting offers virtual machines that offer all the resources you need to run a website smoothly. VPS hosting uses the concept of virtualization and the working is quite similar to shared hosting where one server resources are shared with multiple users.
As virtualization allows each user to treat the shared server as their own machine, it is perfect for those users who are afraid to commit to a dedicated server.
VPS plan guarantees the resources to the client of a physical server through the technique of virtualization. This offers the client a much more stable hosting environment as compared to a simple shared hosting environment but still the flexibility to control more traffic. 
A single physical server is divided into multiple virtual servers but each user with their own virtual servers is given the benefit to set up and configure their space separately.
Because of this, the users are offered a high degree of flexibility along with privacy for the fraction of the cost of a dedicated server. 
Key features
Guaranteed resources

Solid uptime

24/7 technical support

Service monitoring

Multiple choice of operating system

Root access

Scalable hosting
Pros 
Shared cost of services

Quick server setup

Better server access with more control

Private contained environment

Instant upgradability

Scalability for better long term use

Secured hosting

Similar to dedicated service
Cons
Powerful dual Quad-core blades for all our virtualized platforms

An Independent IP address for each leased virtual server
Best web hosts for VPS Hosting
InMotion 
InMotion hosting is the big player in the game of web hosting and you might have seen their ads somewhere at some time. Launched back in 2001, InMotion hosting has grown its customer base of over 300,000 website domains.
It has two data centers located in Los Angeles and Virginia Beach, hence, you can choose any one of the locations at your convenience. With the 99% performance and technical support, InMotion hosting is also optimized for active bloggers offering great scalability. 
KnownHost 
KnownHost has been working on providing its services to its customers for a long period of time. While KnownHost offers a number of services but VPS hosting has its main focus all the time.
There are several managed VPS packages offered by KnownHost web host. The high flexibility is another thing KnownHost offers, as you can upgrade to any web hosting plans even from shared hosting to the VPS hosting in just a few minutes.
While they offer dedicated hosting as well but the reason might just be that they will have to loose customers after they have outgrown their VPS package. 
iPage
Established back in 1998, iPage has been hosting over a million websites in just 2 decades. They have two data centers, both of them in the United States of America.
Offering the uptime of above 99.96%, the performance of iPage is extraordinary due to which all of the customers are hooked with iPage. iPage also offers a blazing fast speed of average 746ms with the most reasonable price ranges for all of its plans.
iPage VPS Hosting – Click Here for More Details!
Along with Shared hosting plans, iPage provides two WordPress-based plans as well. The features includes SiteLock and automatic malware removal providing high-level security to its users.
Also, equipped with unmetered resources such as unmetered bandwidth and disk space, free SS: certificate, and free domain, iPage gives you all you need.
Shared Vs. VPS Hosting 
| | | |
| --- | --- | --- |
| Parameters | Shared Hosting | VPS Hosting |
| Performance | With shared Hosting, you get access to limited resources offering a low performance. | With VPS Hosting, you get your own set of virtual server offering high performance. |
| Server Resources | The resources of a single physical server is shared among various users. | The resources of a single physical server is shared among various users with the technique of virtualization. |
| Scalability | Shared Hosting plan might not be the most scalable when it comes to upgrading your web hosting plan.  | VPS Hosting is much more scalable as compared to Shared Hosting plan especially for those websites that are increasing in traffic day by day. |
| Security | One server is given to several users which is why the security aspect of a Shared Hosting plan is compromised. | Even if VPS Hosting works almost the same way as Shared Hosting, here the server is divided in to multiple parts and given to multiple users offering more secure web hosting.  |
| Server Management | Your web host handles your server management. | You need to manage all of your VPS server environment. |
| Pricing  | Shared Hosting is much cheaper. | VPS Hosting is expensive. |
Final say
Both shared hosting and VPS hosting is popular among the useres worldwode but the use definitely depends upon your requirements. Shared hosting is perfect for those users with fewer or less criteria and have quite less traffic or who are just starting their online business.
On the other hand, VPS hosting is the one which you, as a user should choose when your website has a lot more traffic than a shared hosting environment can handle.