Establishing an online business in today's competitive world is not an easy task to get away with. You have to think about your competition even before making your online business live out in the world. This is when an aesthetically pleasing and highly functional business website comes in to play.
WordPress themes are the easiest way to make your WordPress website look professional without investing much time and money in it. A well-designed website will attract thousands of customers and serves as the function of marketing.
It is especially true and needed in a small organization or business. Building a WordPress website for small businesses used to be expensive and a time-consuming task a few years ago but now everything has been made easy.
Developers now have figured out that not everyone is a coder and has developed various templates, and themes for WordPress. Choosing the theme for your WordPress website is something you need to put a lot of thought into.
Hence, to make your job easy, I have listed the best WordPress themes for small businesses. 
What should you look for in a WordPress theme?
There are hundreds if not thousands of WordPress websites all around the world. Searching for particular things everyone else goes for might not be the ideal thing to do for your online business. Every business is different and needs different requirements to be fulfilled.
However, there are a few things that are a must-have in a WordPress theme and they are: 
There are again several WordPress themes you can go for. Each theme differs from one another in one way or many. Some themes work great on polishing the appearance while others are packed with useful features. Before you choose any themes, make sure to look at both its pros and cons and make a wise decision. 
SEO or Search Engine Optimization is the reason online businesses are thriving at its best in today's world. Choosing a theme should take your business to achieve the ultimate best rather than giving you a hard time. So, to grow in the internet world, SEO friendly theme is what you should and must go for.
In the past few years, the use of small devices has been increasing because of its size and probabilities. If we had the same discussion a decade ago, responsiveness might not have been a problem. But now in 2020, people access your website through any means such as smartphones, tablets, etc. Hence, responsive web design will lead you in the way of success. 
In the pool of hundreds of WordPress themes, you should make sure to choose the theme that works well or aligns with your business. For example, if you want to open an online presence of a school then make sure to choose a theme for a school, or if you are a doctor, make sure to choose a theme for a doctor. 
Being a small business, you also might be a beginner in the WordPress platform. Not everyone knows how to work with a certain theme to take its full advantage. Customer support plays an important role especially when you are just starting up. So choosing a theme that provides excellent customer support equipped with expert teams might be ideal. 
The users can choose to visit your website from any web browsers either it is as popular as Google Chrome or as old and not so used as Internet Explorer. Your website should serve what the users have been looking for. In this case, a theme that is compatible with almost any web browsers might be your ideal choice. 
Best themes for small businesses
Now we finally get into the themes that are well-suited for your small business that is soon going to thrive with the use of correct themes. Here, are the best themes that work the best for small businesses:
1.

Divi
The most popular, powerful, and multipurpose WordPress theme currently available must be Divi. It is equipped with high-quality features and a very versatile theme that works with any business you desire to build an online presence of.
The features are jam-packed with powerful drag and drop page builder tool, several page layouts, and unlimited possibilities of designs. Another advantage for small businesses is the availability of plenty of highly customizable templates that you can use on your website without the knowledge of coding.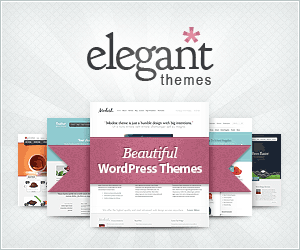 The theme comes with a wide range of 40 modules for forms, testimonials, sliders, etc, that can be inserted in your post or page, making your website more interactive. The demo version of Divi is free, however, you can purchase the premium version of Divi from Elegant Themes. 
Features
Front-end page builder

Built-in modules for forms, CTAs, and other conversion features

Responsive design and editing

500+ pre-made business layouts

Price: $89 per year 
If the primary concern of your website is speed, then Astra is the one for you. This theme is fully customizable, fast, lightweight, and undoubtedly one of the best WordPress themes available. It can be used for almost any website such as business, blogs, and even personal portfolios.
Various WordPress themes provide you the complex features, however, Astra is one of the fastest-growing WordPress themes because of its simplicity. This theme was built keeping SEO in mind, and hence, it is extremely responsive and has all the mandatory features for online business such as WooCommerce.
It is also compatible with almost any web page builder such as Elementor and Beaver builder. There are several ready to go demos that you can import, and this free theme is worth exploring. 
Features 
Lightweight

Responsive

WooCommerce support

Compatible with page builder

Lighting fast

Price: $59 for Pro add-on
The best for business websites with highly customizable designs is Neve. Neve is the lightweight theme that is compatible with any browser and page builder. A web page builder is a must-have if you are just starting your online business with limited time and money.
Elementor. Beaver Builder, Visual composer, and many more are the famous page builders and compatible with this theme. This theme is also equipped with a Customizer, so if you prefer to take control of how your website looks, then this might be helpful.
Using this you can select multiple templates, layouts, header, and footers, and also, edit almost every aspect of your website. Although Neve offers a free version, you can get dozens of pre-built demos in Neve Pro. 
Features 
Page builder compatible

SEO-optimized

Custom header options

eCommerce-friendly

Customizable

Price: $49 for Pro add-on

4.

X Theme
A competitor for Divi, the most popular and highly recommended theme, is the ThemeForest's X Theme. Packed with strong and powerful features, X Theme is suited for almost any kind of website from tech companies to lifestyle websites.
The interesting and unique feature about X is that it is packaged with four stacks of design styles that you can choose from. You are provided with a bespoke page builder which is not your average page builder but a Cornerstone page builder as you can use the powerful front-end editor to create intuitive page layouts.
Cornerstone supports inline editing, custom fonts, dynamic and nested content, dark mode, and global blocks. No wonder X Theme is packed with features, but the ability to customize and the stylish designs are what makes X Theme worth it. 
Features 
Includes four design stacks for different businesses

Powerful front-end editor

Offers advanced features like inline editing, dynamic content, and global blocks

New layout functionality in every upgrade

Fluid responsive design

Price: $29
5.

Entrepreneur
The last one on the list is another amazing WordPress theme named Entrepreneur. It is an ideal option for someone looking for a responsive and easy to use. It just takes a few clicks and a few minutes to set up the Entrepreneur on your WordPress website.
You can choose any number of demo website no matter what kind of website you are looking to build, that is, hairstylists, physicians, personal trainers, etc. No matter what type of online presence you want to build, the Entrepreneur offers your visitors a mobile-friendly UI where you can book appointments, accept payments, etc.
">
ThemeForest (WordPress Category)
">ThemeForest (WordPress Category)
Automation of the booking process is something you can take advantage of from this theme. On top of that, the support of live page builder, demo importer, several templates, widgets, and hundreds of design options help your small business grow.
Features 
Responsive design

Three-minute setup process

Built-in scheduling and booking system

Front-end page builder

Form builder

20 pre-designed templates

Price: $59
Final verdict
It is wise to look through almost everything and anything you can before making a choice. But it might not be ideal for you. So, here, hopefully, this article helped you with a few of your questions and you are more clear than when you started reading this article. The list contains the most versatile themes you can choose to establish an online presence of any kind of business.